ABOUT US

We are a Small Charity based the United Kingdom
dedicated to promoting the improved health of the
Field Spaniel breed through
Monitoring, Testing, Education & Research.

Our aim is to become the focal point for all health matters relating to our breed and an
information resource for the benefit of all
Field Spaniel owners.
MEMBERSHIP

Membership is open to anyone
interested in the health
of the breed
who is or has been
a Field Spaniel owner,
a canine health professional or someone who has a keen interest in the breed.

There is no subscription fee.
Membership is FREE.


Field Spaniel Health
also has a Twitter account

Follow us
to keep up-to-date
with events or other matters of interest


@fshealth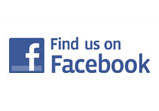 Our primary form of communication with members will be through this website or via email

We also have a Facebook Group for members

If you would like to engage in discussion or get the
opinions of other members on any health-related topic
you are invited to join this Group

Contact the Secretary to join the Facebook group